Protein or Not?
Advanced High-Throughput
Aggregate Analysis with the Aura™
Please join us for this free, live Ask the Expert webcast.
Just fill out the form below to register.
Presenter: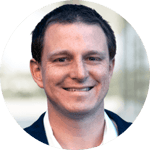 Bernardo Cordovez
Chief Science Officer and Founder
Halo Labs
Bernardo leads application and business development and is one of the founders of Halo Labs. He previously was CEO and CTO, and he played a pivotal role in securing over $6 million in federal grant funding. Prior to starting Halo Labs, Bernardo was a postdoctoral associate at Cornell University, where he also earned his MS and PhD in mechanical engineering. His wide range of technical experience includes particle analysis, detection and manipulation, drug delivery devices, microfluidics, nanophotonics, and bioenergy production. Bernardo was named one of Philadelphia's top "30 under 30" entrepreneurs in 2012, the same year that Halo Labs was named Philadelphia Life Science Startup of the Year by the Greater Philadelphia Alliance for Capital and Technologies.