CHOgro
®

High Yield Expression System:
Achieve Higher Titers Faster in Suspension CHO Cells

Please join us for this free, live Ask the Expert webcast.

Just fill out the form below to register.
Presenters: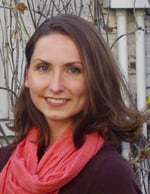 Leisha Kopp
Applications Scientist
Mirus Bio
Leisha Kopp is an Applications Scientist at Mirus Bio, LLC, a biotech company providing innovative transfection products to cell culture researchers worldwide. Leisha has over 15 years of molecular biology and mammalian cell culture experience in industrial labs, and her combined bench and business knowledge enables support of scientists in all stages of the drug discovery process, from R&D to commercial manufacturing. Leisha is a graduate of the University of Wisconsin-Madison, with key interests in biotherapeutic antibody discovery and gene therapy.