Product Robustness, Integrity Testing
Science and Technologies for
Enhanced Process Integrity and Patient Safety
Please join us for this Ask the Expert webcast.
Just fill out the form below to register.
Presenters: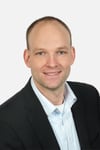 Marc Hogreve
Senior Engineer Integrity Testing

Marc Hogreve has been working for Sartorius since 2006, where he is today Senior Engineer for Integrity Testing Solutions. He earned his engineering degree at the "University of Applied Sciences and Arts" in Goettingen. Marc started his career as project leader in the field of development for lab equipment for cell culture and microbiology. As of 2011, he has been working as an engineer for integrity testing solutions with a focus on single-use systems for fluid management. As a subject matter expert in that area he is working on Sartorius' global single-use system integrity strategy. As an active member of task forces in BPSA and PDA and leader of two new ASTM standards on "Integrity Assurance and Testing of Single-Use Systems" he is supporting the creation of standards, technical reports and best practices for the proven integrity of single-use systems.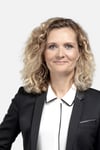 Carole Langlois,
Marketing Manager, Traditional Vaccines
Carole Langlois started her career in 1996 with Abbott Laboratories in Chicago, US. In 1998, she joined Sartorius Stedim Biotech in Aubagne, France where she is today Marketing Manager – Traditional vaccines. Carole has 20 years of experience in the Pharmaceutical and Biopharmaceutical industries and has been involved in many industrial projects for the integration of single-use systems (SUS) in Form, Fill & Finish processes. As of 2012, she has been working on the container closure integrity strategy for SUS. Carole is a member of the PDA, the BPSA and the ASTM E55 task force for the integrity assurance of SUS. Carole Langlois holds a Biotechnology university degree from Polytech Marseille and an Executive Master of Business Administration (MBA) from Kedge Business School Marseille.