Manufacturing a Recombinant Retrovirus: Downstream Purification Process Development through GMP Implementation
Please join us for this free, live Ask the Expert webcast.
Just fill out the form below to register.
Presenters: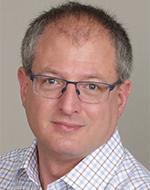 Mark Fitchmun
President and CEO
Somatek, Inc.
Since founding Somatek in 2002, Mr. Fitchmun has contributed to the development of over 45 biopharmaceuticals, including therapeutic antibodies, antibody-drug conjugates, fusion proteins, viruses, and clinical diagnostics. He has expertise in risk-based strategies for product development in the biologics space. His core strengths are in bioprocess development and analytical method development where he has published manuscripts and holds several patents. Mr. Fitchmun has served as Vice President at Accelagen; Vice President, CMC, at Cold Genesys; Vice President, Manufacturing, at AlphaEleven; and Manager of Process Development at GenStar.