Mixed-Mode Chromatography: Optimizing Target Purity and Recovery with Buffer Additives
Please join us for this free, live Ask the Expert webcast.
Just fill out the form below to register.
Presenter: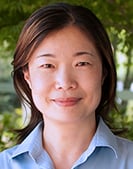 Xuemei He, PhD
R&D Manager of Chromatography Media Chemistry
Bio-Rad Laboratories
Dr. Xuemei He is the R&D Manager of Chromatography Media Chemistry at Bio-Rad Laboratories. She earned her PhD in Biological Chemistry and has over 20 years of experience in biomolecule separation and characterization. Her laboratory is concentrated on the development of chromatography media for process-scale production of biopharmaceuticals, with an emphasis on the removal of residual process- and product-related impurities during polishing stage and viral safety. She also provides application support on chromatography media screening, method development, and process optimization.