De-Risking INDs with Unrivaled
Monoclonality Assurance in Cell Line Development
Please join us for this free, live Ask the Expert webcast.
Just fill out the form below to register.
Presenter: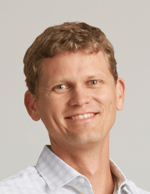 Tanner Nevill
Vice President, Program Management
Berkeley Lights
Tanner Nevill is Vice President of Program Management at Berkeley Lights. Working with multidisciplinary teams of scientists and engineers, he has played a key role in the development of many of the company's core technologies, specifically how they can be applied to antibody discovery and cell line development. Tanner earned his PhD in bioengineering from UC Berkeley and previously held positions at GlaxoSmithKline and Fluxion Biosciences. With over a dozen publications and over two dozen patents, Tanner has been involved in life science technology and product development for over 12 years.