Development of Advanced Feed
Media and Supplements for a Robust,
Cost-Effective, and High-Productivity Process
Presenter: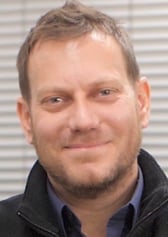 Yaron Silberberg, PhD
Chief Scientist,
Ajinomoto CELLiST Korea Co., Inc.
Yaron Silberberg has been working for the past 15 years in both academia and industry, covering biosensors for cell analysis, cell bio-mechanics, and in-vitro diagnostics for cancer and other diseases. He completed his PhD at University College London, followed by research and professorship positions at Kyoto University and Tokyo University in Japan, and at the MIT campus in NUS, Singapore. Five years ago, he joined Ajinomoto CELLiST Korea as chief scientist and head of the customer solution center in South Korea. There, his team focuses on developing and manufacturing cell culture media for CHO and HEK cell lines for biopharma customers across Asia, Europe, and the US. Yaron and his team focus on providing dedicated support to customers, offering cutting-edge media customization and process optimization, which enables our customers to get the most out of their biologics pipelines.