HCP Analysis using Mass Spectrometry:
Strategies for Your Process Development Toolkit
Please join us for this free, live Ask the Expert webcast.
Just fill out the form below to register.
Presenters: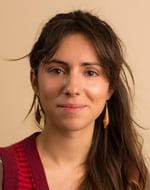 Dr. Christina Morris
Senior Scientist
BioPharmaSpec
Christina completed her BSc in Biology at Imperial College and went on to obtain her PhD in biomedical engineering in 2013. She worked on an artificial pancreas project for type 1 diabetes treatment and gained significant experience in hormone regulation for biologically inspired medical technologies. This included the development of mass-spectrometric techniques for the simultaneous measurement of glucagon and insulin from pancreatic tissue. At BioPharmaSpec, Christina focuses on physicochemical analyses and quantitative mass spectrometry, including the characterization of host cell proteins.