Purification of DNA Oligonucleotides Using
Anion Exchange Chromatography
Presenter: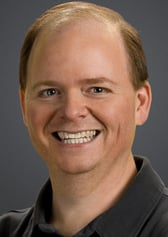 William H. Rushton
Process Chromatography Support Scientist,
Bio-Rad Laboratories
William H. Rushton is a Chromatography Support Scientist for Bio-Rad. Prior to Bio-Rad, he worked at Centocor from 1997-2007 in the Process Development Group. He developed the downstream purification processes for Simponi® and Stelara®. He joined Charles River Laboratories in 2007 as Manager of the Process Validation Group performing viral clearance studies. In 2009, he moved to Auxilium Pharmaceuticals as a senior scientist in process development. He supported the BLA filing and post marketing activities for Xiaflex®. He obtained a MS from Philadelphia College of Osteopathic Medicine and BS from St. Joseph's University.