Stem Cell Derived Exosome Production
in Stirred-Tank Bioreactors
Please join us for this free, live Ask the Expert webcast.
Just fill out the form below to register.
Presenters: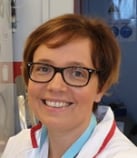 Aurélie Tacheny
Project Manager and Application Specialist
Eppendorf
After a PhD in cell biology obtained at the University of Namur, Belgium, and more than 10 years in the academic field, Aurélie Tacheny has worked for six years as a Project Manager and Application Specialist for Eppendorf Application Technologies. Responsible for various cell-culture–related projects, Aurélie and her team in the lab use their expertise in this field to generate valuable experimental data and support current and future Eppendorf products and customers.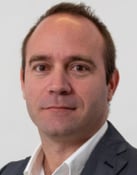 Jorge Escobar
Senior Research Scientist, Applications Lab
Eppendorf
Jorge Escobar is a senior research scientist in the applications lab of Eppendorf, Inc., in Enfield, Connecticut. He joined the company in 2019 and has worked on applied research focused on efficient expansion of adherent and nonadherent cells (e.g., stem cells, adult primary cells) in cell culture bioreactors. After his PhD in biomedical engineering at the Polytechnic University of Valencia (UPV, Valencia, Spain), he gained experience in the fields of cell therapy and regenerative medicine working as a researcher at the Center for Biomaterials and Tissue Engineering (UPV), Institute of Biomaterial Sciences, Helmholtz-Zentrum Geesthacht (Berlin, Germany) and the UConn Health Institute for Regenerative Engineering (Farmington, Connecticut). In 2017, he was promoted to Assistant Research Professor, Department of Chemical and Biomolecular Engineering, University of Connecticut.