Sustaining Project Management Business Continuity and Partnerships Throughout COVID
Presenters: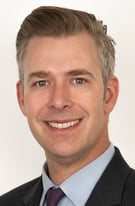 Patrick Haley

Sr. Director, Project Management & Business Operations,
Avid Bioservices, Inc.

Mr. Haley joined Avid Bioservices in 2015 and is responsible for the project management team. Under his guidance, the project management team acts as a single point of contact to our clients providing project oversight to ensure deliverables are recognized, timelines are maintained, and client collaboration is achieved. Mr. Haley brings over 15 years of experience in biopharmaceuticals, drug development, and project management to the Avid team. Mr. Haley has extensive experience in biologics project management including the management of CMC drug development, the oversight of large corporate initiatives including GMP facility build-out and equipment installation, and the relationship management of CDMOs. Prior to joining Avid, Mr. Haley worked at Allergan where he was responsible for the CDMO selection and management of clinical phase biologics. Preceding his project management role, Mr. Haley held positions as an upstream scientist and process engineer leading teams to develop, optimize, and successfully complete the technology transfer to GMP manufacturing. Mr. Haley earned his master's degree in Engineering from the University of Florida.